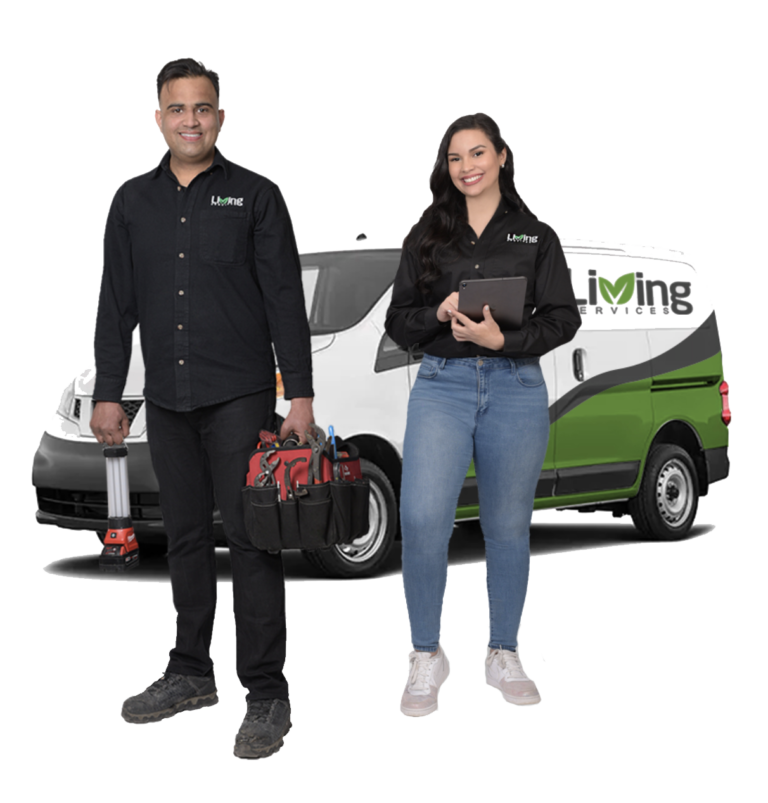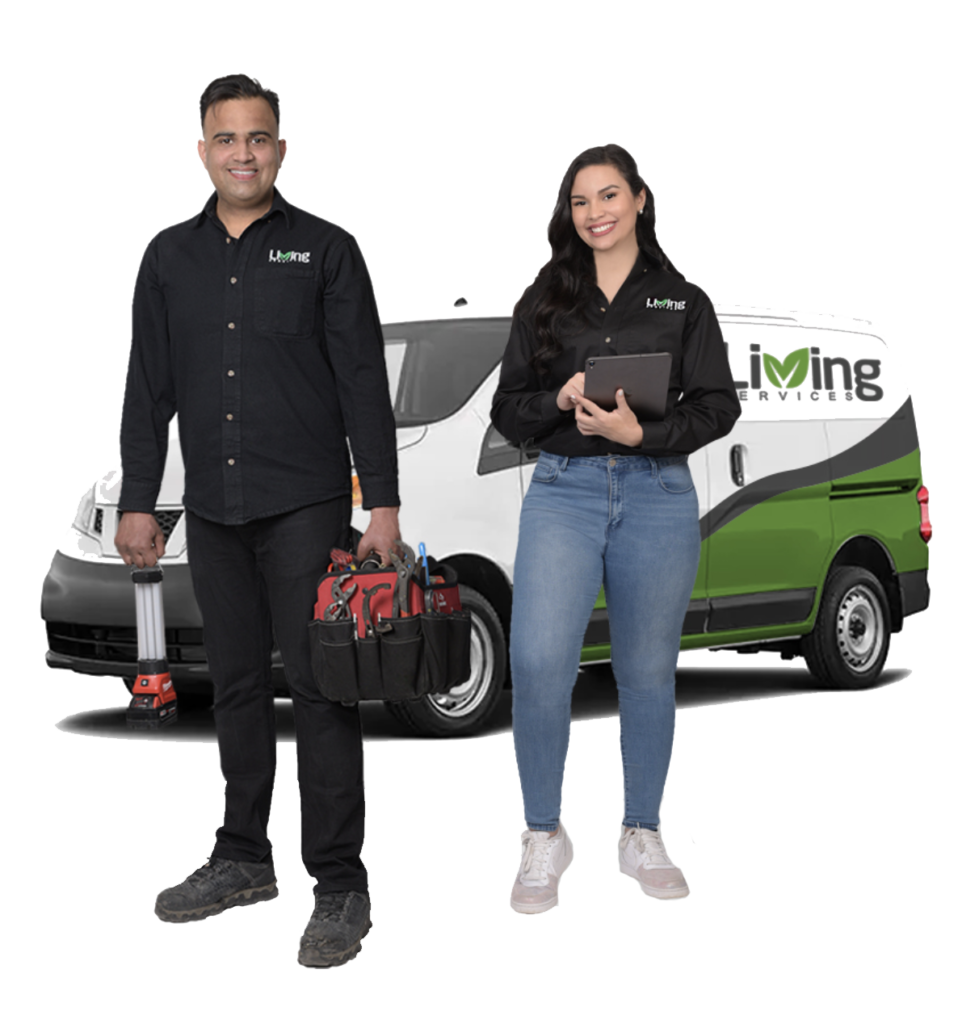 Experience the Living Services Difference
Common Water Damage Problems
We resolve water & flood damage issues such as:
Water Damage

Water Damage repair

Leak in Ceiling
Leak in Wall
Leak in Cabinet or Sink
Wet Basement

Flood Repair

Flooded Basement

Flood damage Repair

Burst Pipe
OUR FULLY STOCKED SERVICE TRUCKS CAN FIX PLUMBING ISSUES AT FIRST VISIT
Living Services has years of experience in repairing water damage/flooding, and can solve all types of issues! Our experts provide comprehensive leak detection, equipped with the most innovative equipment in our full service truck. It can be challenging to identify exactly where the leak is coming from. However, there are specific clues that can tell you what is leaking. Small amounts of water usually mean a minor leak that can be tracked to a pipe, fixture, appliances, and other small areas. However, a large, rushing leak could be a pipe burst or water heater flood! Living Services knowledgeable technicians are prepared to resolve any water damage/flooding issues; we offer services for leak detection, basement floodings, ceiling/wall leaks, burst pipes, water damaged sinks, and more! We come prepared with every solution available, so you know when and what to expect with your repair. Don't wait for the damage to get worse; please submit your work request online or call Living Services at 416-710-4455 today for same-day, in-home service.
Water Damage Repair Experts in Toronto