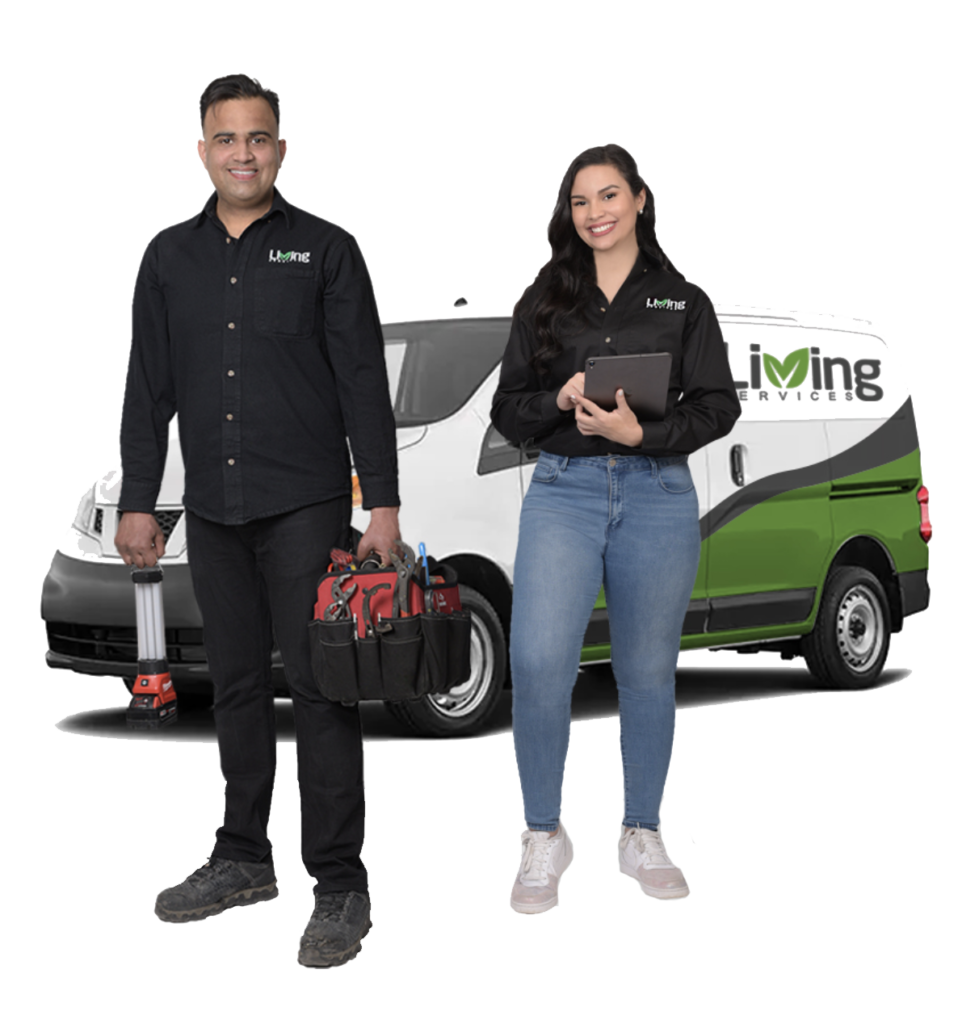 Experience the Living Services Difference
Common Tub/ Shower Problems
We resolve tub and shower issues such as:
Shower Clogging

Shower Too Hot

Shower Too Cold

Dripping Shower

Leaking Shower

Shower Tripping Fuse

Shower Backing Up

Shower Flooding
Shower Blocking

Shower Not Draining

Tub Clogging

Tub Leaking

Tub Not Draining

Tub Draining Slow

Tub Backing Up
OUR FULLY STOCKED SERVICE TRUCKS CAN FIX PLUMBING ISSUES AT FIRST VISIT
When you call the Living Services professionals, you know you're receiving the best tub/shower service in the Downtown Toronto Area. Broken shower drains and bathtubs are quite common, from houses to condos, and can be extremely frustrating. When a problem first starts to form, it may not seem like an especially urgent problem. However, your plumbing system will start to suffer over time as minor issues become serious quickly. These problems have the potential to cause burst pipes, flooding, or more! That will become extremely expensive in the long run as well as tricky to repair, in addition to a sizable mess. At Living Services, our knowledgeable experts are ready to assist you for all your tub/shower worries! Our full service truck ensures that our technicians can quickly repair all of your shower or tub issues in the Downtown Toronto Area. Please submit your work request online or call Living Services at 416-710-4455 today for same-day, in-home service.
Tub & Shower Repair Experts in Toronto