Toronto full-service plumbing company.
Toronto plumbing company providing same-day plumbing repairs, replacement and installation services in home, condos and offices in Toronto Downtown.
From clogged drains, blocked toilets, burst pipes, leaky pipes, noisy pipes, strange smells, poor water pressure, lack of hot water and fixtures that aren't pumping, draining or flushing – we can help you fix your plumbing issues fast, with a satisfaction guarantee.
Providing you with onsite assessment and upfront pricing before getting started and that the price quoted is always the price you pay. Knowing your plumbing repair's upfront cost helps you take control of your plumbing and your budget, so you can enjoy financial peace of mind while we get the job done.
KITCHEN REPAIRS, FAUCET REPAIRS & DRAIN CLEANING
BATHROOM REPAIRS & TOILET PLUMBING
BASEMENT, LAUNDRY ROOM & OUTDOOR PLUMBING PROBLEMS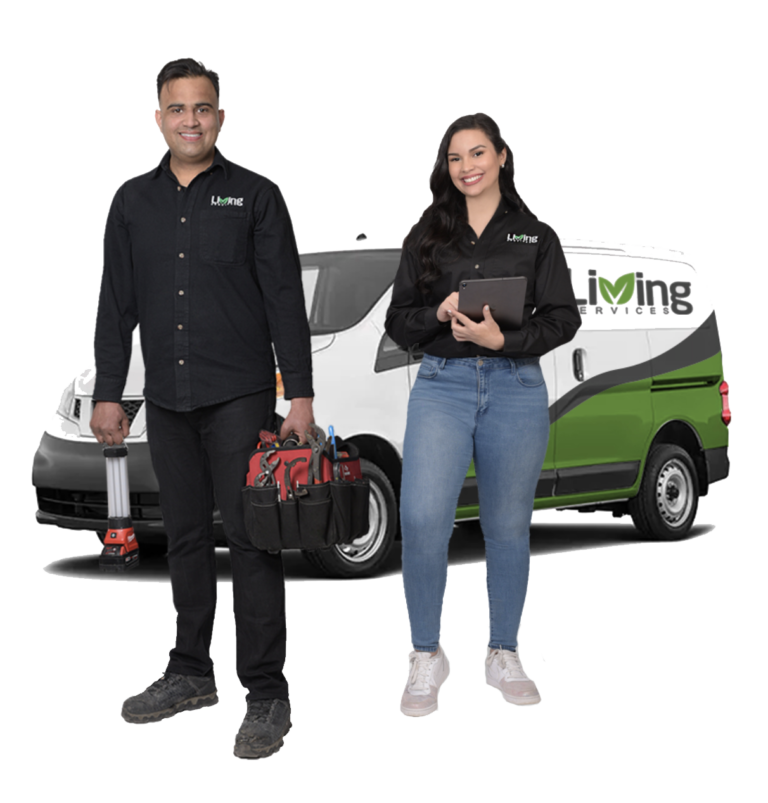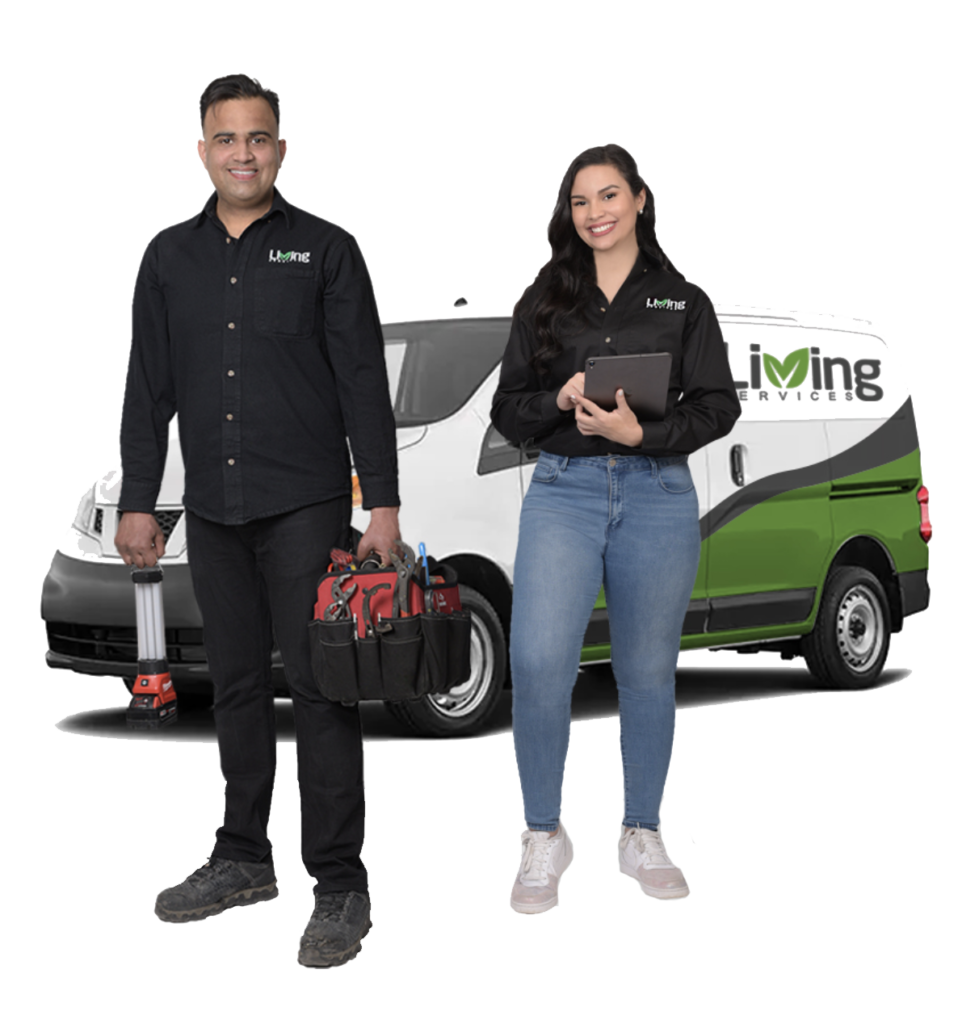 What Others Say About Living Services

Great guys, They know what they are doing, they got the job done. Friendly folks! Hassle free service. Thanks!!
Exellect service. I had my basement celing leaking Aman and his team quickly diagnose the problem in the damage fridge lin. . New fridge line was quickly replaced and payment was easy too.
I was plagued with a clogged kitchen sink, leaking drain, and an overflowing dishwasher. After calling other plumbers and then experiencing an unsatisfactory onsite estimate; I eventually chose to proceed with a FB group recommendation and networked with Aman. Not only was he punctual, professional, proficient, and competitively priced; but he literally and figuratively went the extra mile in addition to providing a personable level of customer service that is unique and much appreciated. Thanks again Aman!
I used Living Services recently. Amin was very prompt in returning my service request and giving me a quote for the work. Other plumbers wanted to charge to come and have a look and then give me a quote (like - once they are in my home they could charge what they wanted). It was a simple replace a faucet. Amin told me how much it would cost. He arrived on time and did a fine job. He's very professional and I would certainly use him again.
Very happy with Aman and his team at living services, they are punctual, and very clean and get the job done properly. they showed a lot of integrity in their quoting process and the attention to details was amazing, Highly recommended!
I have used Living Services for two jobs now, and plan on using their services again in the future. Aman was punctual, professional and turned up with a smile. The work got done quickly, and he took his time to walk me through what was being done, and what to expect in the future. Very reasonable price and super easy quote and payment. Would highly recommend him to all my friends and family, and will use his services again in the future!
Our toilet was continuously overflowing, and toilet pipes were leaking, which caused water damage on the ceiling below the floor in our unit. Aman quickly came over after our initial phone call and immediately identified the problem with our toilet. We had a blocked toilet with broken toilet parts, which caused the toilet to overflow and caused all the water damage in the ceiling. They had all the necessary parts and fixed the problem quickly! Definitely, recommend living services and will be using their services again.
Overall a great experience with Aman and the Living Services team. We reached out Monday morning and had our toilet inspected, and replaced all within a few hours. Thank you so much!
Words can't express how grateful I am to have found a quick and organized plumber. This guy knew how to install my very high tech Japanese water filtration system. On a 2nd visit he installed my new toilet, on top of that fixed a broken piece on the old one for no extra fee as it was a quick fix. I can't remember his name, Indian guy and very well mannered. This company is fast, efficient, organized and just overall great customer service. It's hard to find reliable plumbing services in downtown Toronto. This guy showed up prepared. Took off his shoes even though he didn't have to, dressed appropriately , well groomed, well spoken, respectful. Class act hands down. I will be a repeat customer for the future and definitely recommend them to others.
I had a plumbing issue and needed a new toilet, I called Aman he was very accommodating and came by the next day and installed a new toilet. However there was an issue with the size and he replaced it with the right kind at no additional cost. I have to say Aman has great customer service. He handled my situation with integrity. I would recommend him anytime.
I had a clogged toilet and have tried numerous ways into getting it fixed but didn't work so I decided to call Living Services although it was nearly 8pm. I was amazed by how fast he arrived and fixed up my clogged toilet in just a few minutes. Service was amazing and he was really friendly as well! Would definitely recommend Living Services to my friends and if in the future I do need any plumbing services, I would surely call back!
We had a problem with our toilet in that it wouldnt stop flushing. One phone call later an appointment was made for that same day and Aman showed up promptly with all the required tools and parts to quickly and efficiently fix our toilet. Highly recommend him for all your plumbing needs.
CALL OUR PROFESSIONAL PLUMBERS
We do an on-site assessment and provide upfront flat rate prices. Quote, invoice and payments are all done electronically on-site on a tablet. Our full stock service trucks can resolve plumbing needs at the first visit.

We offer standard rates no matter when you schedule our service — the same prices and rates for same-day services, evenings or weekends.

Please submit your work request online or call us today for same-day, in-home service.