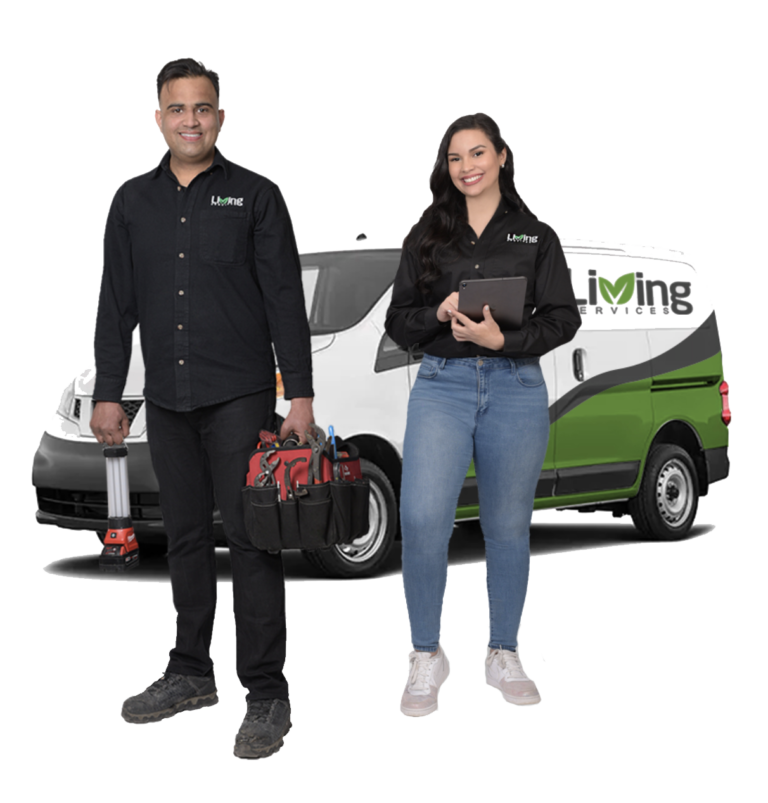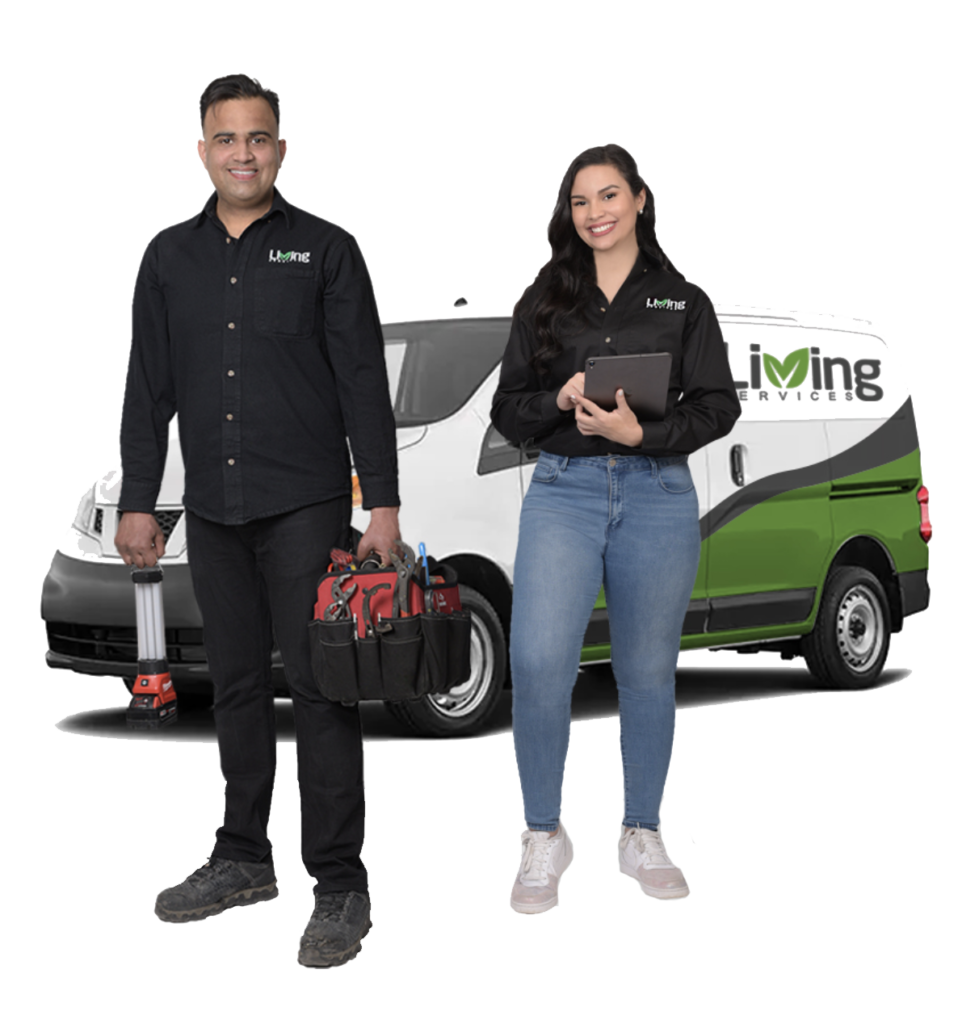 Experience the Living Services Difference
We resolve faucet issues such as:
Leaking Faucet

Leaky Faucet

Dripping Faucet

Loose Faucet

Running Faucet

Faucet Spinning

Faucet Running When Shower/Tub On
Faucet Coming Loose

Faucet Turning On By Itself

Squealing Faucet

Faucet Installation

Faucet Handle Dripping

Faucet Hard to Turn On
OUR FULLY STOCKED SERVICE TRUCKS CAN FIX PLUMBING ISSUES AT FIRST VISIT
Our experienced professionals at Living Services can repair your faucet today! A faucet can easily work as the most prominent area of a bathroom. Regardless of which time of day it may be, they play an essential role in our day to day habits. Given the amount of usage, you expect to get out of your faucet, it's common to run into issues over time. As years pass, bathroom upgrades can become more essential. Outdated features can begin to do the home a disservice as they endure for years. We specialize in repairing leaking, or low pressure faucets, and can completely update or fix your faucet. Our team at Living Services come prepared, with a full service truck, to repair or replace any faucet easily! We have the knowledge, experience, and equipment to resolve any faucet issue, so please submit your work request online or call Living Services at 416-710-4455 today for same-day, in-home service.
Faucet Repair Experts in Toronto